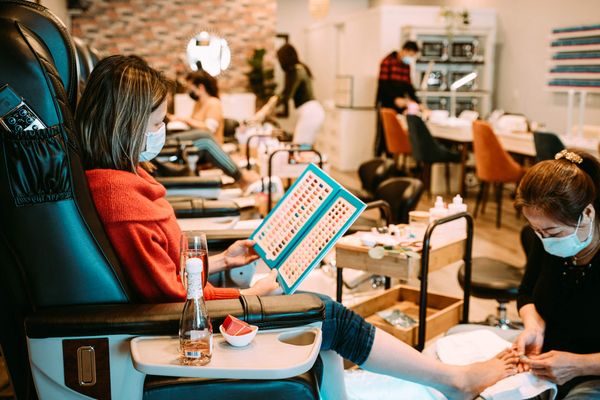 Welcome to Pinko Nails & Spa
At Pinko Nails & Spa, we believe that everyone is entitled to a premium spa treatment when they need to get away or feel refreshed. That is why we offer our San Jose customers the best available manicures, pedicures, and other spa services out there. If you are looking for a place where you can relax, refresh, and feel revitalized, Pinko Nails & Spa is the place for you. Conveniently located in San Jose, our nail salon is proud to deliver the highest quality treatments to our customers. Make an appointment today and experience it for yourself!
Our experienced team knows how to pamper clients. At Pinko Nails & Spa, we offer a warm, welcoming atmosphere where you can escape the stresses of everyday life and enjoy our transformative spa and salon services. We provide everything you need to renew your nails, skin, and mood in one location. Whether it's time for a girls' day or you just need to do something for yourself, we're your go-to oasis. Visit us for waxing services, manicures, and more.
Our nail salon understands the importance of maintaining a healthy, safe environment for all of our valued guests. That is why we clean, disinfect and sanitize all of our instruments and equipment for all services and treatments. We pledge to adhere to the highest industry standards.
No other spa in San Jose and the surrounding areas will treat you better than Pinko Nails & Spa. We make every effort to ensure that each and every one of our clients leaves feeling like the best version of themselves and looking fantastic.
Experience the premier spa experience from Pinko when you book your next appointment now!