Transform your new nail with acrylic style from Pinko Nails & Spa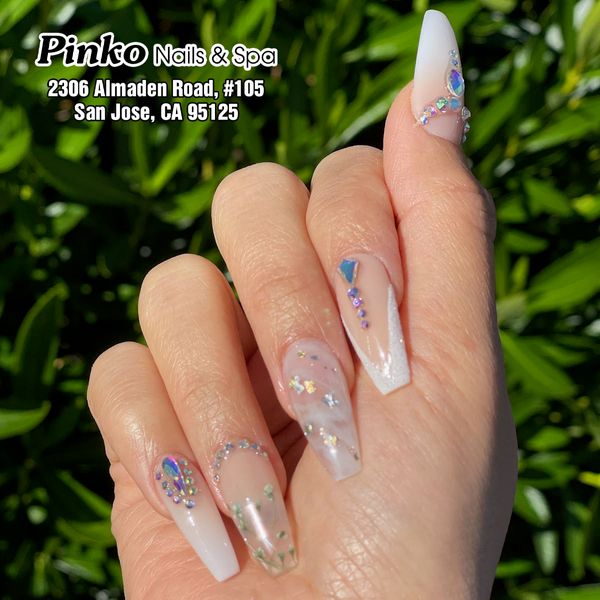 Our services - Manicure
Acrylic Full Set/ with gel color (your set will be in acrylic with any charge for nail art and add-ons), Acrylic Fill/ with gel color (your fill will be in acrylic with any charge for nail art and add-ons). Please keep in mind that without a trained technician, removing Acrylic Nails often results in damaging the nail bed, which means you may have to suffer through your nail growing out before getting another nail service.
To dive into nail services, we cannot skip over a popular nail technique that is required the most these days at most of the top nail salons, it is Dipping Powder. Dip Powder manicures help create beautiful sets of nails without the use of a curing lamp. The process involves painting on a base coat, then dipping your entire nail in the color powder, repeating as necessary to achieve the correct color, buffing to shape the nail, and finishing with topcoat.
Our hands are the important features being blessed by God. Due to a stressful and hectic life, we often neglect to take care of our hands. Our hands take the brunt of daily work, so keeping them healthy is important. Smoothing rough areas, trimming hangnails and filing your nails to keep the manicure fresh is important. It's never too late to give your hands the proper care with Manicure treatments! Steps of Manicures include trimming, regular shaping, filing, buffing, cuticle maintenance, steamed hot towel, and light hand massage with hydrating lotion. Regular maintenance of your hands and nails is well worth the cost.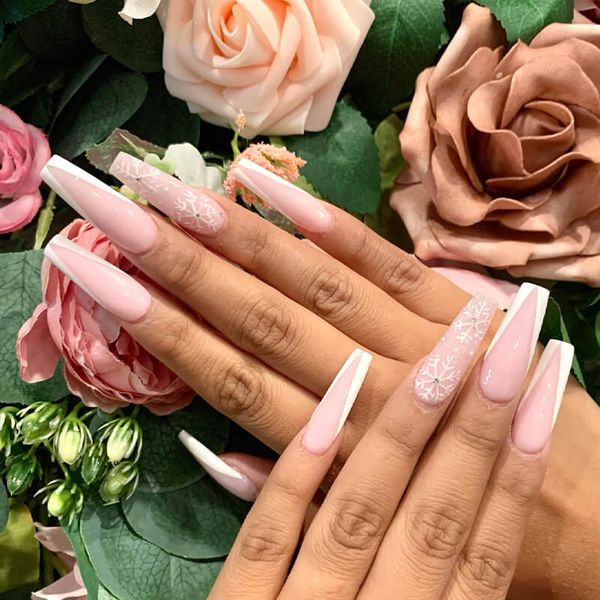 Sometimes, it is best to go for classic design and classy shade. Red is one of the most popular shades among many other colors. If you've ever hunted for the perfect red lipstick, you know that there's no such thing as simply red. Whenever you feel bored or not in the mood for different trendy shades, go for red!
Sometimes you just want to paint your nails. For special events, or if nail color is just your thing, there are less-harmful options available. There are several water-based nail enamels on the market without the harmful chemicals of traditional nail polish. And bonus: they come off with water or simple alcohol!
Have you ever walked out of the nail salon with a fresh manicure only to have chipped nails by the end of the day? If so, I feel your pain. Like it or not, everyone who has ever painted their nails has experienced a short-lived manicure, trust me. If you already make it a point to be diligent with your nail care to no avail, you're probably wondering what it takes to get long-lasting nail polish. Luckily, there are plenty of ways to help your manicure go the distance.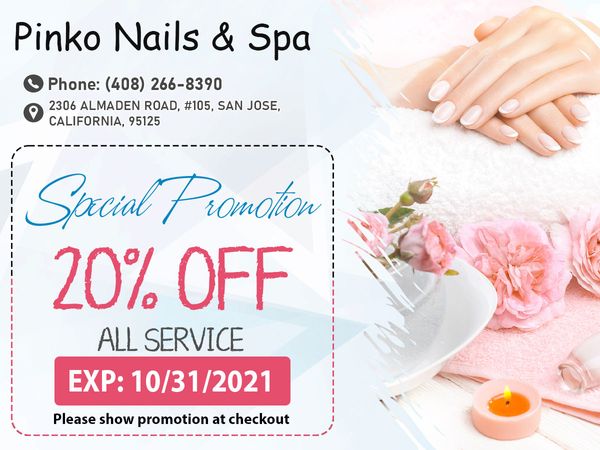 Pedicure
Our feet are considered to be a major part of our body as they carry the whole body weight. Many people tend to suffer from dryness, cracks on the heel, and often it becomes a neglected part until the condition gets deteriorated, hence foot care is an important feature to maintain the health and beauty of your feet. Regular pedicures can help promote healthy circulation in hands and feet. Steps of Pedicures include a warm sea salt bath soak, trimming, shaping, filing, buffing, cuticle maintenance, removal of rough dead skin, steamed hot towel cleanse, and light foot and lower leg with an exfoliating scrub and hydrating lotion.
During a hot-stone pedicure, the technician places heated, smooth, flat stones -- basalt rocks are common -- on top of and underneath your feet. The heat from the rocks relaxes your muscles and stimulates pressure points in your feet. The frequency of your treatments will depend on you and your needs. If you are suffering from a particular ailment, you may find that a session every week or every two weeks will help treat and keep your problems at bay.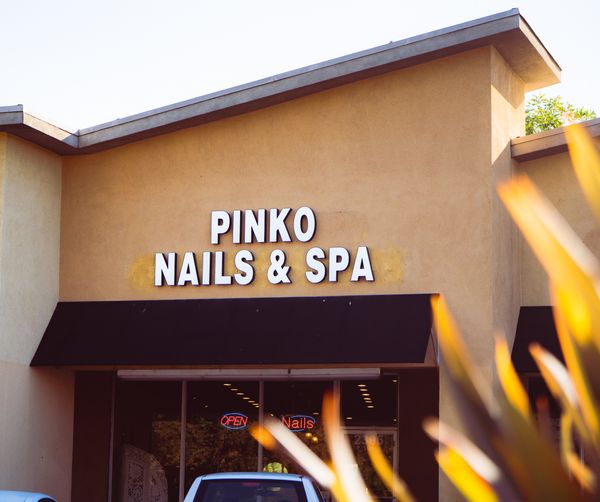 Best nail salon in San Jose for everyone - Special promotion for everyone
Therefore, after a long, tiring day, it is a good idea to pamper your feet.
– Avoid wearing uncomfortable and tight pair of footwear, and get a pair that is more comfortable. Ill-fitting footwear and wearing high heels for extended periods of time are some of the main reasons for pain in the feet.
– Get a pedicure at the salon at least once a month, especially if you suffer from cracked heels, cuts, etc. These are signs that say you need to care more for your feet.
– Get a reflexology foot massage done by professionals. Doing so will relax your feet and loosen the tension in them.
– After a long exhausting day, soak your feet in a tub of warm water with some Epsom salts for relief.
– Soothe your weary legs by massaging them with some anti-inflammatory cream.
Great nails don't happen by chance they happen by appointment. Book now!