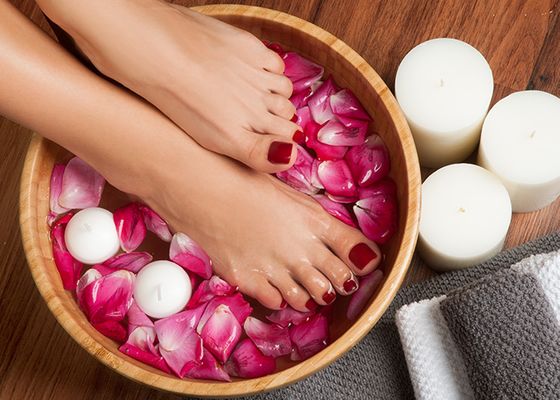 Everyone deserves to feel pampered every now and then — that is why we offer our customers the best pedicure services in San Jose. We guarantee that you will leave our spa satisfied and relaxed once we are finished taking care of your feet. Contact us today to set up an appointment!
The pedicures that we offer at Pinko Nails & Spa start with a warm bathtub soak. From there, we move onto extensive and thorough nail and cuticle care, finishing up with a fresh polish that will leave your feet looking and feeling phenomenal.
***Gel Polish is an additional $15 charge***
If you are looking for the best pedicure in San Jose, look no further than the team at Pinko Nails & Spa. We will take great care of you and ensure that you leave our spa with feet that feel fantastic.
Book your next pedicure appointment with us today!